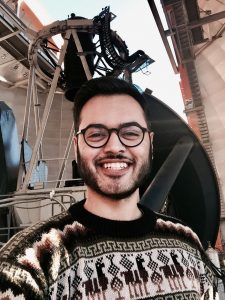 Gourav is a graduate student at the University of Chicago. He works on Galaxy Clusters and Gravitational Lensing.
---
We asked Gourav a few questions, here's what he had to say…
What is your favorite part about being a scientist?
I get to write this answer from a remote desert mountain in South America, while observing the night sky to help answer fundamental questions about the universe!
When did you know you wanted to be a scientist? 
When I was 12. I wanted to be an astronaut but realized early on that
1) I was more interested in the physics of space and the universe,
2) India did not have an operational astronaut program.
In that order.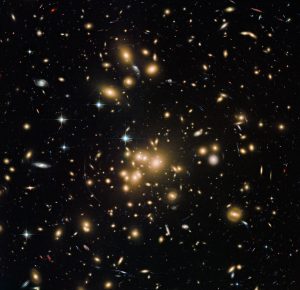 What is your favorite space-related image, and why?
The Abell 1689 Galaxy Cluster. I think it can be used as a test case to describe every phenomena that operates on astrophysical scales. My favorite part are the large blue arcs that show this cluster is actually a massive cosmic lens! 
If you weren't a scientist, what would your dream job be?
A dentist, or a librarian.
What do you think has been the most exciting advance in physics / astronomy in the last 10 years?
1. Gravitational waves.
2.Using the cosmic microwave background to discover galaxy clusters!
Any advice for aspiring scientists?
Common advice given, but so useful – ask questions! A lot of them. Satiate your curiosity. No such thing as a 'silly' question, people!