DES scientists are not only making contributions to cutting-edge astronomy research — they are also studying how to best communicate that research across media and across audiences!
Below you'll find links to the research articles as well as any supplementary materials.
New Science, New Media: An Assessment of the Online Education and Public Outreach Initiatives of The Dark Energy Survey
arXiv Article | Submitted to Science Communication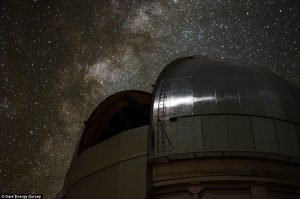 Astronomers' and Physicists' Attitudes Towards Education & Public Outreach: A Case Study with The Dark Energy Survey
Coming Soon!