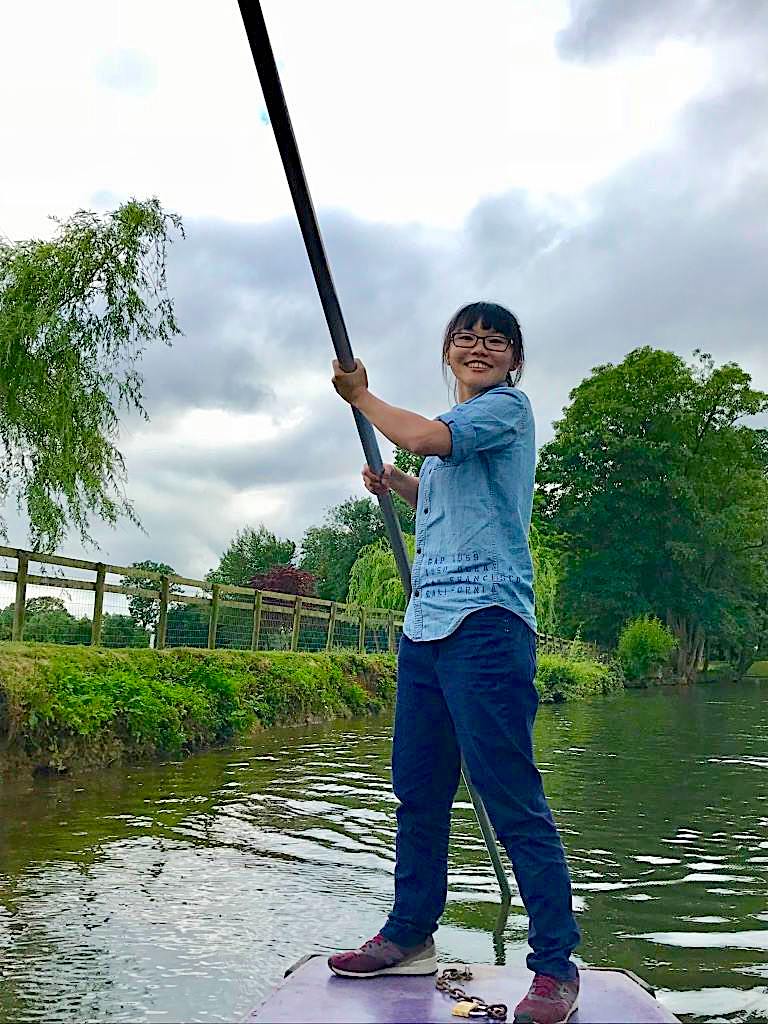 Ting-Yun is a graduate student at the University of Nottingham, UK. She is interested in galaxy evolution and formation, and the dark matter distribution in galaxies. Her research has focused on galaxy morphological classification, strong lensing detections, and galaxy image emulation using machine learning. She is in the galaxy evolution group in DES and is currently building a galaxy morphology classification catalogue for DES Year-3 data using convolutional neural networks.
---
We asked Ting-Yun a few questions. Here's what she had to say:
What is your favorite part about being a scientist?
Being able to stay up late and sleep late (though not everyone can).
Do you have any hobbies or take part in sports?
I played on the Physics volleyball team at two different Universities for about 6 years. I was the shortest spiker who could jump high at the time. I only play volleyball occasionally now though. Last year I started to do Aikido, a type of Japanese martial arts.
What is your favorite space-related image, and why?
As of last year, it's now the first image of a black hole. This photo is amazing in several different aspects. The photo itself is already undeniably great in science, but it was such a creative idea, harnessing new technology and techniques and a spectacular international collaboration. All that went into making this photo adds to its significance.
What do you think has been the most exciting advance in physics / astronomy in the last 10 years?
Definitely the detection of gravitational waves!
What is a fun fact about you?
I can eat a whole chicken by myself! 😀
Any advice for aspiring scientists?
It is very okay to not know everything, seriously. Therefore, don't ever be afraid of asking questions.