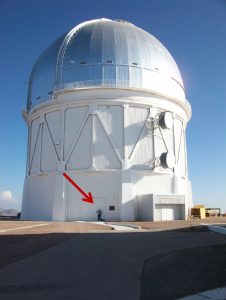 Steve Kuhlmann's research interest and science role in DES is to help determine the cause of the accelerating expansion of the universe, usually attributed to a mysterious substance called dark energy. He is currently working on identifying supernova explosions in the DES data and measuring their distances (usually billions of light years!) to better understand dark energy.
---
We asked Steve a few more questions – here's what he had to say:
What is your favorite part about being a scientist?
I learn something new every day!
Do you have any hobbies or play any sports?
As a participant, my first love is tennis, but lately golf and chess are increasingly important. As a spectator, I enjoy tennis, football (American style!), basketball, baseball.
What is your favorite space-related image?
The Pillars of Creation.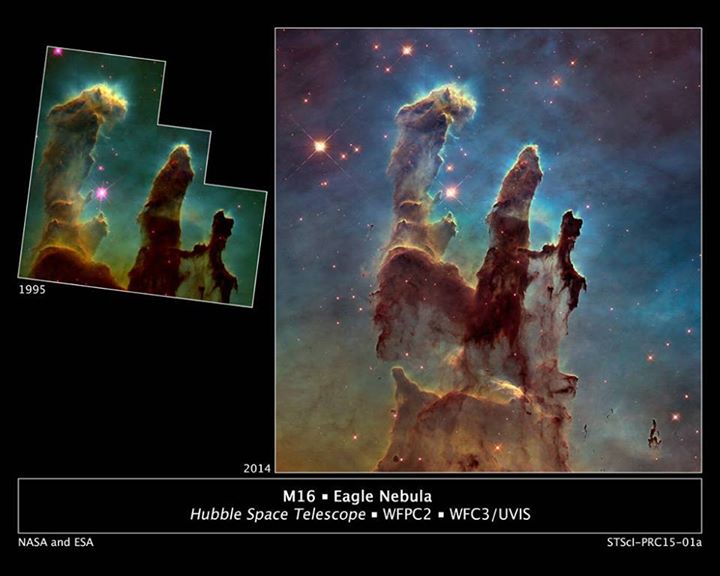 If you weren't a scientist, what would your dream job be?
Tennis professional.
Do you have kids? Do they want to be scientists too?
My oldest son is a graphic designer and sports photographer. My youngest son is working towards his degree in biochemistry.
What do you think has been the most exciting advance in science / technology in the last 10 years?
In terms of technology, this is a bit older than 10 years, but GPS is still an amazing technology, especially considering the crucial corrections needed based on Einstein's theories of relativity.
Any advice for aspiring scientists?
Do what interests you the most, that you cannot hear enough about.