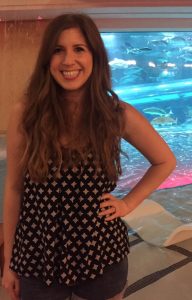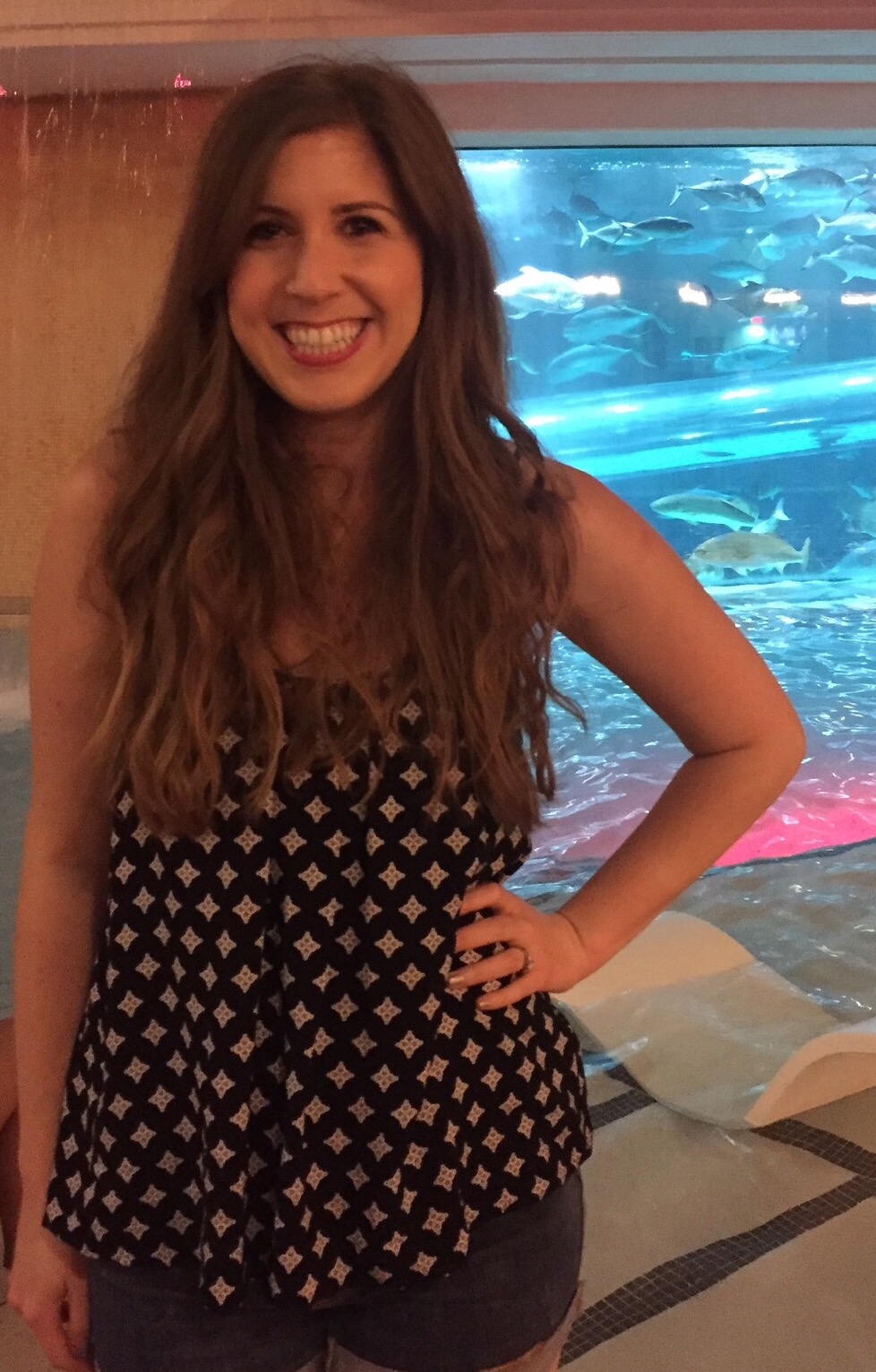 Rachel is a member of the SN working group. She is currently working on new statistical techniques to infer cosmological information from Type Ia Supernova (SN Ia) data. She is also interested in studying correlations between SN Ia properties and properties of their host galaxies.
Rachel is also one of the co-coordinators of Education & Public Outreach (EPO) for DES. She is very passionate about science communication and learning how to best inspire enthusiasm for STEM. Rachel is also currently working on several science education research projects. She is particularly interested in studying how scientists communicate their work and their attitudes towards public engagement. She is also interested in evaluating EPO projects and learning how to improve EPO programming and techniques.
---
We asked Rachel a few more questions — here's what she had to say:
What is your favorite part about being a scientist?
My job is to learn new things! For someone like me who is so driven by intellectual curiosity, it can't get much better than that 🙂
When did you know you wanted to be a scientist?
I think I had my first inklings of wanting to be a scientist in middle school, but it didn't really sink in until a few years later. I always really loved science and math, and was fascinated by astronomy from a very early age. I just loved looking up at the night sky! In high school, I learned just how beautiful using math to describe the natural world really is. I was very interested in astrophysics, and wanted to learn more about cosmology. I attended a two-week cosmology summer school after my junior year and haven't looked back since!
What motivates / inspires you?
I'm naturally a very self-motivated person – I always want to learn the most I can in the best way I can. Now, I think a large part of my motivation comes from the people around me. I'm motivated in science by my brilliant colleagues who collaborate with me on interesting projects and I'm motivated in education by all the young people who ask such thought-provoking questions about our Universe.
Do you have any hobbies or play any sports?
I love to cook and host dinner parties! I don't know if hostessing counts as a hobby, but I love getting all my friends together and creating a fun, entertaining, and welcoming space.
Unfortunately, I'm not the most athletically gifted person. I do enjoy watching sports, though! My husband and I are big UCLA football fans (Go Bruins!) and I'm currently in three fantasy football leagues.
What is your favorite book, movie, and/or TV show?
Favorite Book: The Phantom Tollbooth
Favorite Movie: Monty Python and the Holy Grail
Favorite TV Show: Right now, it's a three-way tie between The Office, Parks & Recreation, and Better Call Saul
If you weren't a scientist, what would your dream job be?
If I weren't a professional scientist, I'd like to be a professional science educator/communicator, or in some job where I could continue to inspire interest in science in some way.
If I were to leave science entirely, I'd want to be a wedding planner! I love planning parties, especially for other people, and think my organization skills and detailed-oriented personality would be put to good use. I'd also just have so much fun helping people make their day special!
What do you think has been the most exciting advance in physics / astronomy in the last 10 years?
LIGO's detection of gravitational waves has been absolutely incredible. To verify this prediction of general relativity is game-changing for both theoretical and observational science. Whenever I think about it, I'm just in awe of the people who built the detectors sensitive enough to make these measurements.
What do you think has been the most exciting advance in science / technology in the last 10 years?
I suppose this is probably a bit older than 10 years, but it still amazes me how most people carry around tiny computers in their pockets! Smartphones have completely transformed so many aspects of our society – the way we travel, the way we work, the way we meet people, and much more.
Any advice for aspiring scientists?
I'd like to give some standard and maybe some not-so-standard advice:
As I think many of my colleagues would agree, taking as many math and computer programming courses as you can is essential! I only really started computer programming in college – I wish that I had started earlier and that I had more time to really explore the functionality of different languages. Also be sure to learn (and appreciate) statistics! So much of my job now relies on knowledge of statistics. I've learned a ton on the job, but I wish I would have realized sooner just how important it would be.
While being a scientist is incredibly gratifying, it is also incredibly challenging, both mentally and physically. You're going to be spending a ridiculous amount of time researching, writing papers, and generally pushing your mind as far as it can go. Learning how to take care of yourself is just as important, if not more so, than learning how to be an effective scientist. Make sure you take the time to learn how and where you research/study best, what relaxes you, and what practices help you be your best self.