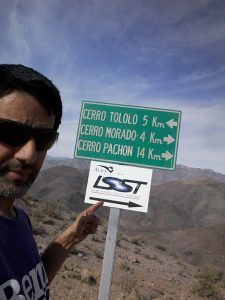 Mandeep Gill is a staff researcher at Stanford University. He has worked on the master lens database for the Strong Lensing group, did initial work on a pipeline option for the Weak Lensing group, and more recently worked with the gravitational wave event optical follow-up group, as well as was an internal paper reviewer for several now-published Strong Lensing papers.  Further, he has taken a 10 day shift at Cerro Tololo Inter-American Observatory (CTIO), and is active in several Education and Public Outreach projects.
---
We asked Mandeep a few more questions — here's what he had to say:
Any advice for aspiring scientists?
Work hard, and focus on the beauty 🙂
Thinking back to when you were an undergrad in physics, was there anything you were taught then that is not taught now?
Accelerated expansion! Clarity of the Lambda-CDM model.