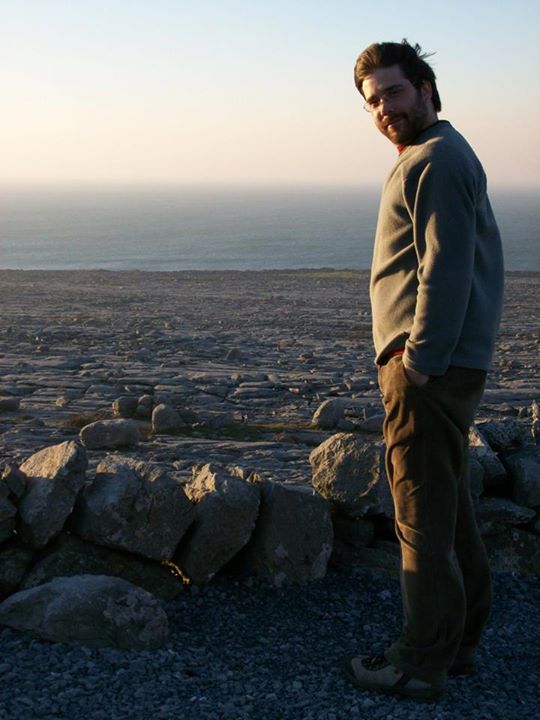 Matias is currently a Release Scientist and DR1 coordinator as part of the DESDM at NCSA. Among other things, he works on photo-z Value Added Catalogs for the collaboration, data production pipelines and liaises between DESDM and the rest of the collaboration. He is also responsible for EasyAccess (a tool to access the DES database) and other DESDM tools to facilitate the scientific analysis.
Some of his particular research interests are:
Data mining and machine learning in astronomy.
Photometric redshifts estimation and applications.
Clustering of Large Scale Structure.
Formation and evolution of dark matter halos.
Scientific computing, visualization and data intensive science.
---
We asked Matias a few more questions – here's what he had to say:
What is your favorite part about being a scientist?
To work on interesting projects, to be constantly learning new things, to have fun at work, to have some freedom to decide what I'll be working next, to mention a few.
When did you know you wanted to be a scientist?
At the end of Middle School, I got my first telescope when I was 14 and from day one I loved using it. I am originally from Chile where we have an incredible view of the Milky Way and other beautiful views of the sky. Since then I was always fascinated with the night sky and decided I wanted to be an astronomer.
What is your favorite space-related image?
The Horsehead nebula – it was one of the first mind-blowing images I've seen – now there are too many to pick just one.
What motivates / inspires you?
My lovely wife and kids.
If you weren't a scientist, what would your dream job be?
I think I'd still be a scientist in other areas or a film director.
Do you have kids? Do they want to be scientists too?
I have three little and busy monsters. The oldest is 5 and he wants to be a paleontologist and/or an inventor. The middle one is 3 and wants to be Buzz Lightyear and/or Woody. The little baby is 1 and she just wants to be the center of the Universe. So I guess all is related to Science!
What do you think has been the most exciting advance in science / technology in the last 10 years?
Touch technology development has been awesome, but I've been always be amazed by the rate at which the computer storage is increasing while the actual physical size is reduced. It's just incredible to have a microSD card (as small as one penny) to store 512 GB of data!
Any advice for aspiring scientists?
Being curious and eager to learn, no matter what point you are at in your life, is essential to becoming a scientist!