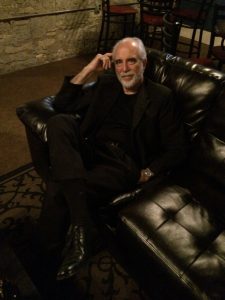 Gaston's primary research interests are weak lensing and baryon acoustic oscillations. He participated in the construction of the DES camera. Right now, he is also busy building part of the DESI experiment. At Fermilab, we are building the upgrade of the entire top end of the 4 meter Mayall telescope.
---
We asked Gaston a few more questions — here's what he had to say:
What is your favorite part of being a scientist?
The freedom to think and the possibility of going after question about nature that intrigue me.
When did you know you wanted to be a scientist?
I always liked physics, but I didn't know that I could pursue a career in physics until late in High School.
What motivates / inspires you?
My curiosity about how things work.
Do you have any hobbies or play any sports?
I love to ride motorcycles and dance fairly seriously. I participated twice in the US Argentine tango competition and this year I will participate in the World Tango competition.
If you weren't a scientist, what would your dream job be?
If I couldn't be a physicists I would a geneticist.
Do you have kids? Do they want to be scientists too?
I have two daughters, but they have no interest in science.
What do you think has been the most exciting advance in physics / astronomy in the last 10 years?
I think it is the direct detection of Gravitational Waves. This open a huge window to the Universe, including the possibility of looking back past the recombination era and perhaps all the way back to the Big Bang.
Any advice for aspiring scientists?
Yes, follow your heart. If you are going to get into science you have to like what you are doing.