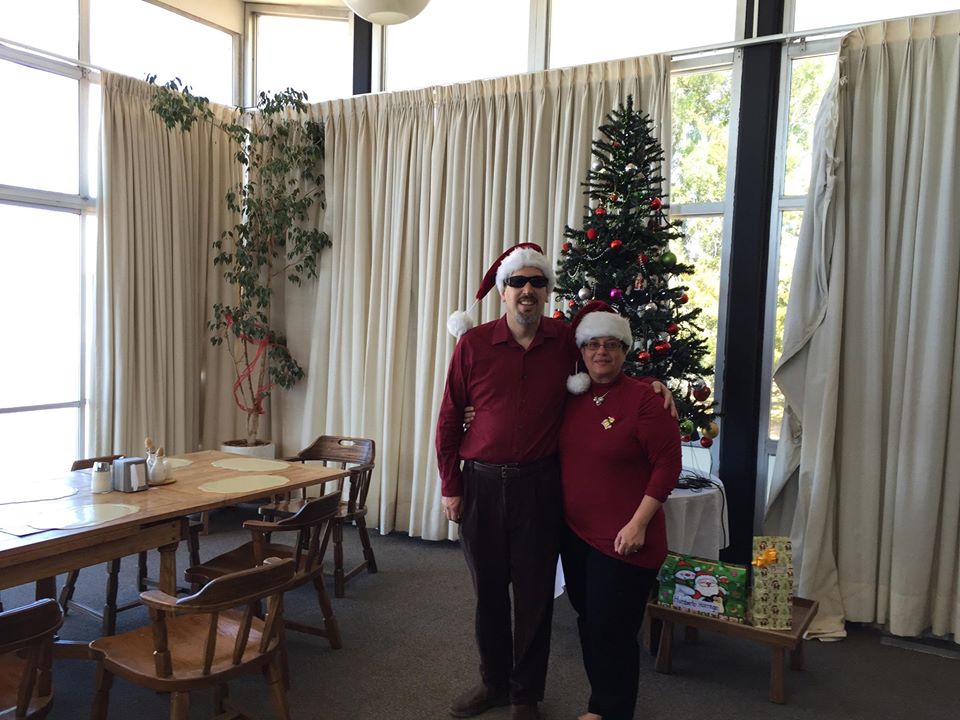 Douglas has been the DES Calibrations Scientist since the role was created in September 2007. His current science interests include the Milky Way halo and the strong lensing of distant galaxies.
---
We asked Douglas a few more questions — here's what he had to say:
What motivates / inspires you?
I like to see the Big Picture, but I am also excited by the nitty-gritty details. Connectedness and integrity are important to me.
Do you have any hobbies or play any sports?
I like to read — history, science, sociology, religion, psychology, science fiction, and more. The Discworld novels of Terry Pratchett bring me comfort.
Any advice for aspiring scientists?
Success in science seems to be roughly equal parts of ability, hard work, and luck. Perseverance pays, but sometimes luck is the deciding factor.
Any other fun facts you'd like to share?
I am married to another DES astronomer, Sahar Allam (see photo). We met over 20 years ago, when I was a postdoc at the Astrophysical Institute of Potsdam (Germany).